Sketchy Scenes - Swamp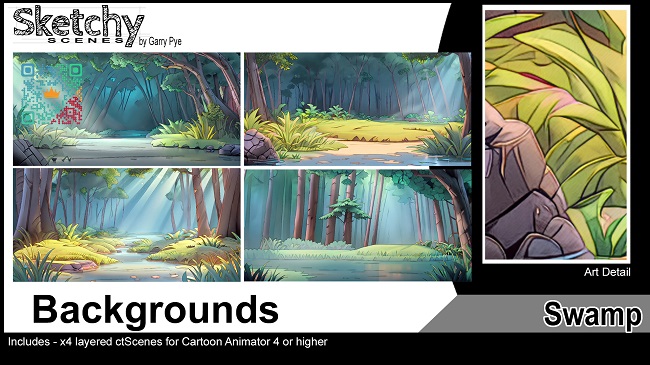 DESCRIPTION:
Sketchy Scenes - Swamp includes 4 different layered backgrounds. Perfect for animated projects or static images like comics and graphic novels. Sketchy Scenes are created using tachniques including digital painting, hand illustration, photo manipulation, artificial intelligence, 3D renders and Photoshop.

LOW FEEDBACK = LESS FREE CONTENT

We always appreciate all donations from our dear members.The number of free packs depends on your donations, your feedback and also clicks on ads.
Your comments encourage us.
How to CORRECTLY download files from Linkvertise! (Free Content)
YOU CAN ALSO:BUY PREMUM ACCOUNT FROM LINKVERTISE TO DOWNLOAD WITHOUT ADSORBUY PREMIUM / DIAMOND MEMBERSHIP FROM KINGDOM3D
WARNING! ONLY REGISTERED USERS ALLOWED TO VIEW THIS BLOCK!
To copyright holders: The current post does not contain any materials that violate your rights the materials that are available for download include only training video, tutorials and examples!
Disclaimer : All Materials are for personal use, training purposes & not for Commercial.