4 ELEMENTS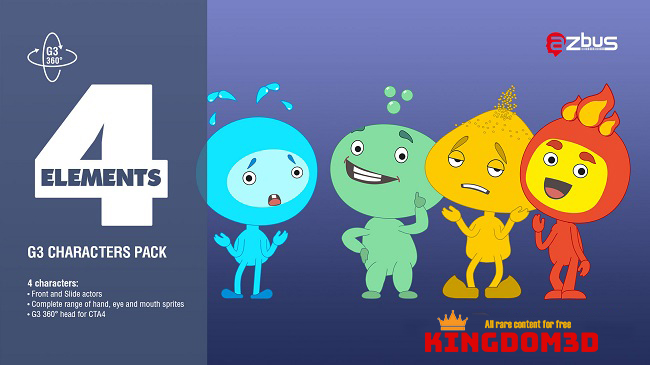 Description:
4 ELEMENTS - Character: This collection design by azbus.
4 characters:
• Front and Side actors;
• 30 hand sprites;
• 6 pairs of eye sprites;
• 44 mouth sprites;
• Compatible with 360 head motion and facial puppeteering.
Pack includes:
Actor > G3 Actor (8)

WARNING! ONLY REGISTERED USERS ALLOWED TO VIEW THIS BLOCK!
To copyright holders: The current post does not contain any materials that violate your rights the materials that are available for download include only training video, tutorials and examples!
Disclaimer : All Materials are for personal use, training purposes & not for Commercial.