Modern Life - University Tales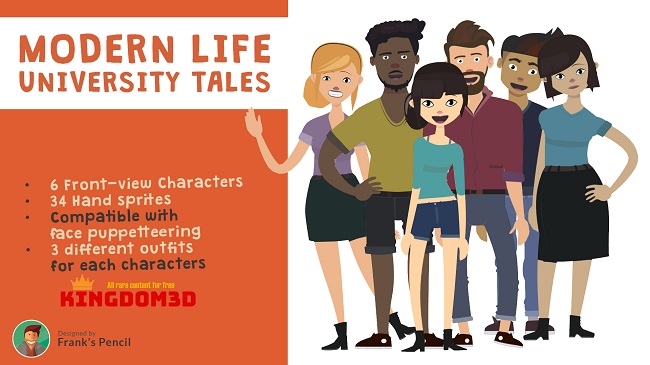 Description:

The university student pack is designed by Frank's Pencil. This character pack is suitable for american style cartoon, and you can use them to create your own cartoon show in the university. This pack contains 6 different front characters with 3 kinds clothes for CTA3, 3 females and 3 males, which you can apply both the G3 front movements to them. All Characters are designed to work with facial puppeteering, and they all have additional hand sprites for taking coffee, phone, or beer.

Pack includes:
Actor > G3 Actor (18)
Scene > Props (9)

WARNING! ONLY REGISTERED USERS ALLOWED TO VIEW THIS BLOCK!
To copyright holders: The current post does not contain any materials that violate your rights the materials that are available for download include only training video, tutorials and examples!
Disclaimer : All Materials are for personal use, training purposes & not for Commercial.