Christmas Fun PACK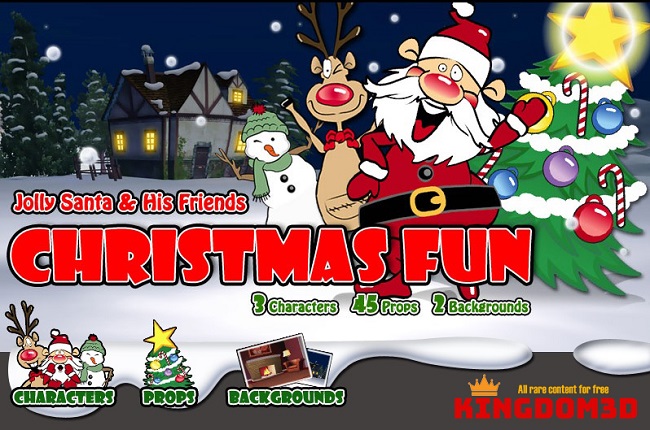 Description:
Use it to create warm Christmas cards, greeting videos and more; as CTA creations are always full of surprises! This pack includes; 3 actors, 2 backgrounds, and 34 props (16 of which are interactive props) Combine them or use them separately in the Sprite Editor to design flashing Christmas lights, twinkling stars or any other holiday effects.

The pack includes:
3 Characters
45 Props
• 21 Props
• 11 Props for Actor
• 13 Interactive Props
2 Backgrounds
WARNING! ONLY REGISTERED USERS ALLOWED TO VIEW THIS BLOCK!
To copyright holders: The current post does not contain any materials that violate your rights the materials that are available for download include only training video, tutorials and examples!
Disclaimer : All Materials are for personal use, training purposes & not for Commercial.