G3 Human Motions-Football Moves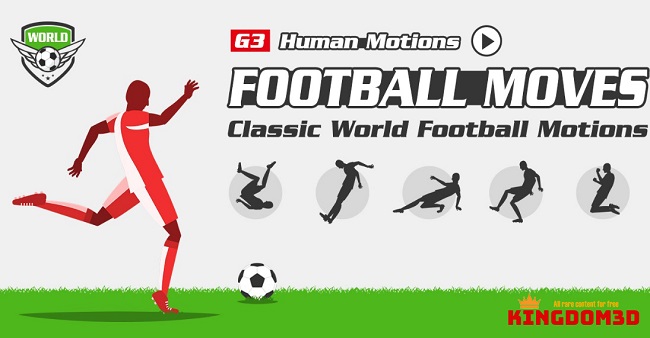 Description:
This pack contains all the popular motions seen in football games such as passing, chesting, tackling, dribbling and shooting. You also get defensive moves like catching and diving for goalkeepers to create your ultimate moment of glory!

The pack includes:
41 Motions

WARNING! ONLY REGISTERED USERS ALLOWED TO VIEW THIS BLOCK!
To copyright holders: The current post does not contain any materials that violate your rights the materials that are available for download include only training video, tutorials and examples!
Disclaimer : All Materials are for personal use, training purposes & not for Commercial.