G3 Human Motions - Family Life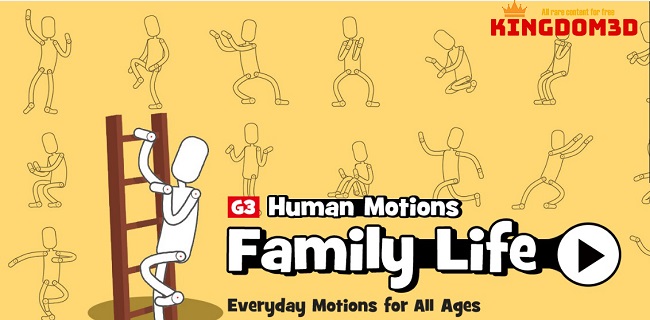 DESCRIPTION:

These motions fit well with most G3 Human character shapes including heavy, masculine, child, and elderly characters. The motions might appear slightly differnet if applied to characters with drastic shape changes, but you can always refine them with motion layers, and layer orders.

WARNING! ONLY REGISTERED USERS ALLOWED TO VIEW THIS BLOCK!
To copyright holders: The current post does not contain any materials that violate your rights the materials that are available for download include only training video, tutorials and examples!
Disclaimer : All Materials are for personal use, training purposes & not for Commercial.