G3 Human Motions – Smooth Moves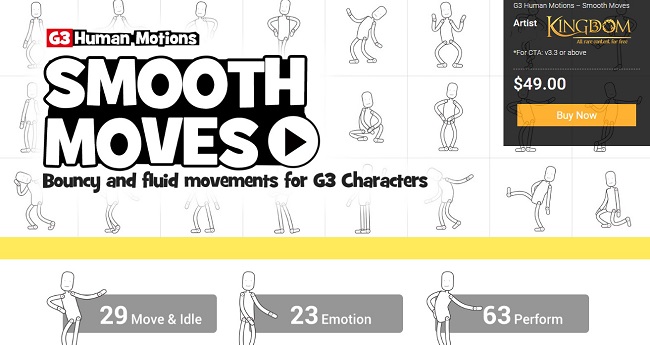 DESCRIPTION:
Glide your way into any scene with the Smooth Moves human motions pack designed for the new G3 characters. Get 2 angles for each of the 96 motions that can be commonly used for daily life such as talking, walking, sitting, dancing or sports.

WARNING! ONLY REGISTERED USERS ALLOWED TO VIEW THIS BLOCK!
To copyright holders: The current post does not contain any materials that violate your rights the materials that are available for download include only training video, tutorials and examples!
Disclaimer : All Materials are for personal use, training purposes & not for Commercial.