Cartoon Sheeps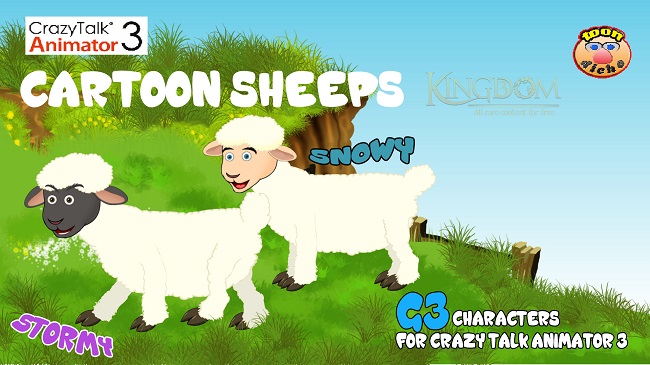 DESCRIPTION:
Cartoon Sheep Cartoon Sheep is a G3 character for Crazy Talk Animator 3 made in 2 variations: 1. Cartoon sheep - Stormy 2. Cartoon sheep - Snowy The characters accept all the movements from the already made movements for G3 characters withone difference The characters speak and accept the facial animnations from pupetering panel.

WARNING! ONLY REGISTERED USERS ALLOWED TO VIEW THIS BLOCK!
To copyright holders: The current post does not contain any materials that violate your rights the materials that are available for download include only training video, tutorials and examples!
Disclaimer : All Materials are for personal use, training purposes & not for Commercial.