DIY High School Cafeteria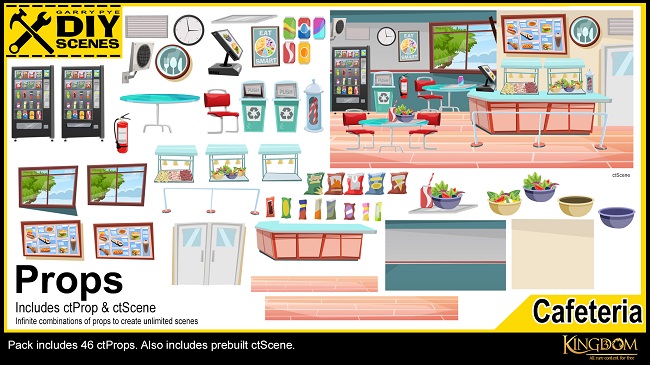 DESCRIPTION:
The DIY Scenes are a collection of individual props that you can use to assemble an infinite number of backgrounds of any length, scale or height. From single rooms to panoramic shots and tall towers. Anything is possible. This pack also includes x1 prebuilt ctScene for Cartoon Animator.

WARNING! ONLY REGISTERED USERS ALLOWED TO VIEW THIS BLOCK!
To copyright holders: The current post does not contain any materials that violate your rights the materials that are available for download include only training video, tutorials and examples!
Disclaimer : All Materials are for personal use, training purposes & not for Commercial.