Divine Troop Super - Ancient Empress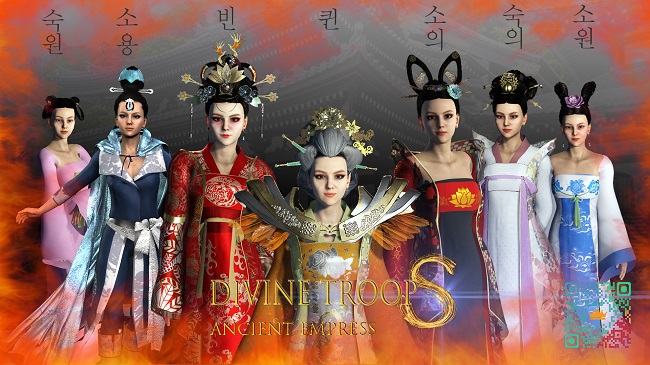 DESCRIPTION:
Divine Troop Super - Model03 (Ancient Empress) is focused on the palatial dressing which includes 7 Levels of the royal noble consort of korean kingom / Tang Dynasty. The royal noble Consort of ancient kingdom has 4 different level with different name. This pack has designed specific costumes for each ranked consorts including queen, bin, Sukeui, Soyong, Sukyong, Sowon, and Sukwon. The royal costumes are designed with various styles including simple and natural dresses to noble and gorgeous costumes. This pack not only focuses on visual quality but also the performance of the gaming products including polycount optimizatiion and GPU memory saving, 4K resolution, and its editable possibility. It is best for creating CG animation with amazing visual effects.

Others Members Can Buy It Now: 52$
FREE FOR DIAMOND MEMBERS IN THIS PERIOD 2023

You can use this E-mail to contact us.
WARNING! ONLY REGISTERED USERS ALLOWED TO VIEW THIS BLOCK!
To copyright holders: The current post does not contain any materials that violate your rights the materials that are available for download include only training video, tutorials and examples!
Disclaimer : All Materials are for personal use, training purposes & not for Commercial.