Funny Fruits Big Pack 47 Characters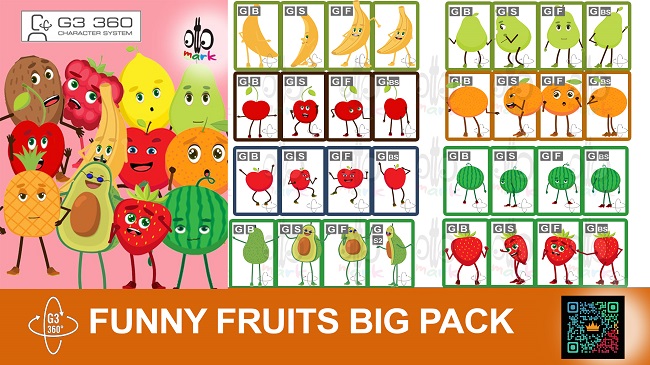 DESCRIPTION:
funny fruits big pack is including 12 Characters lemon, Blackberry, pineapple, watermelon, strawberry, pear, orange, apple. avocado, banana, cherry, kiwi, 47 poses

THIS FRESH GREAT CONTENT COST $50 USD
IN OUR KINGDOM AND EXCLUSIVELY THE PRICES ARE :
FREE FOR DIAMOND MEMBERS NEXT MONTH

You can use this E-mail to contact us.

We always appreciate all donations from our dear members.
WARNING! ONLY REGISTERED USERS ALLOWED TO VIEW THIS BLOCK!
To copyright holders: The current post does not contain any materials that violate your rights the materials that are available for download include only training video, tutorials and examples!
Disclaimer : All Materials are for personal use, training purposes & not for Commercial.