Fantasy Medieval Soldier Mega Pack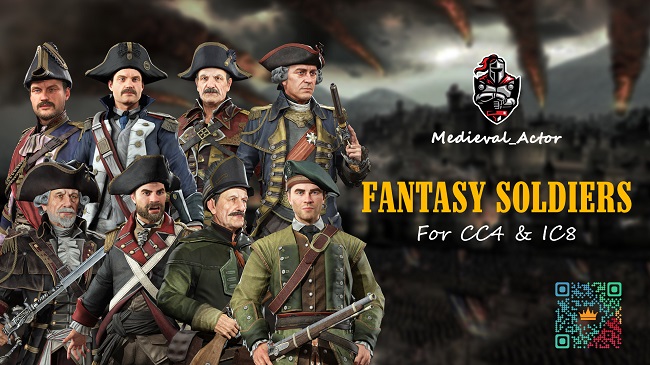 DESCRIPTION:
In the history of Europe, the Middle Ages or medieval period lasted approximately from the late 5th to the late 15th centuries, similar to the post-classical period of global history. It began with the fall of the Western Roman Empire and transitioned into the Renaissance and the Age of Discovery.

FREE FOR DIAMOND MEMBERS

You can use this E-mail to contact us.
WARNING! ONLY REGISTERED USERS ALLOWED TO VIEW THIS BLOCK!
To copyright holders: The current post does not contain any materials that violate your rights the materials that are available for download include only training video, tutorials and examples!
Disclaimer : All Materials are for personal use, training purposes & not for Commercial.