Boutique Accessories Collection Vol.1 (VALUE 165$)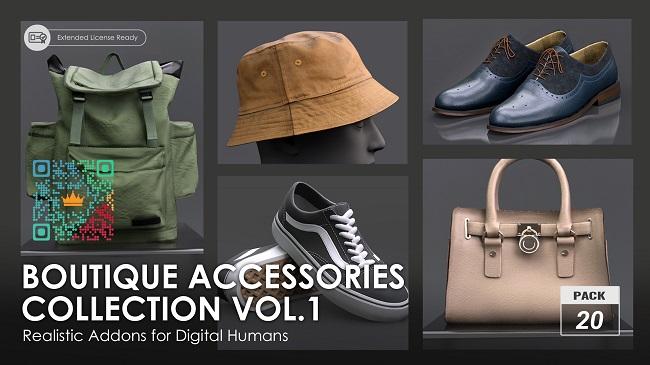 DESCRIPTION:
Boutique Accessories series includes trendy and different types of accessories, like handbags, backpacks, hats, and shoes. Each is made in high definition and photorealistic materials, suitable for either realistic human or cartoon characters. There are 4-5 color variations for each, with auto-conforming features to quickly fit any body shape, giving lots of choices to adorn actors. Each accessory includes: ● Optimized PBR ● Low-poly for realtime animation ● 2K & 4K Material Plus

FREE FOR DIAMOND MEMBERS SOON

You can use this E-mail to contact us.
admin@kingdom3d.net
WARNING! ONLY REGISTERED USERS ALLOWED TO VIEW THIS BLOCK!
To copyright holders: The current post does not contain any materials that violate your rights the materials that are available for download include only training video, tutorials and examples!
Disclaimer : All Materials are for personal use, training purposes & not for Commercial.