..
VFX_MT_PACK_04 - ONLY ICLONE 8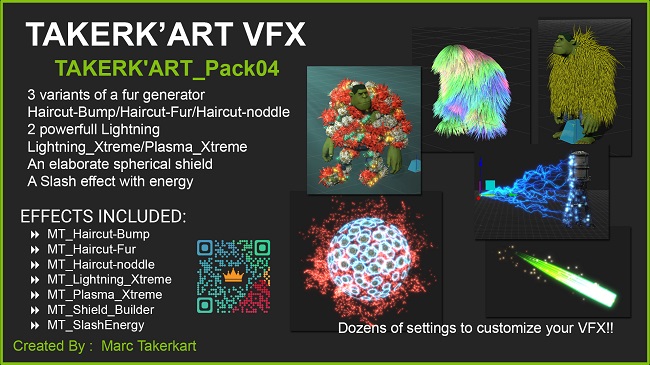 DESCRIPTION:
- 3 variants of a fur generator Haircut-Bump : a fur composed of customizable meshes Haircut-Fur ; a customizable stylised fur Haircut-noddle : a fur that lookslike tube -2 powerfull Lightning Lightning_Xtreme : Huge spiky Strikes emitter wich generate sparks impact Plasma_Xtreme : Huge plasmic Strikes emitter wich generate sparks impact - An elaborate spherical customizable shield -A Slash effect with energy wich generate sparks impact.

FREE FOR PREMIUM MEMBERS


We always appreciate all donations from our dear members.
Your comments encourage us.
WARNING! ONLY REGISTERED USERS ALLOWED TO VIEW THIS BLOCK!
To copyright holders: The current post does not contain any materials that violate your rights the materials that are available for download include only training video, tutorials and examples!
Disclaimer : All Materials are for personal use, training purposes & not for Commercial.