G3 Assemble Kits-Hair & Beard Systems

DESCRIPTION:
Creating characters is awesome, but you know what's better? Creating hair and beards to go with them! This carefully-crafted Hair and Beard System is the ultimate stylist for any 2D character. Creatively repurpose your original characters with pompous hairdos, Coronel moustaches, or Cyndi Lauper-like hair colors that everyone will love! This pack includes 185 x traditional hair components, 58 x exuberant hair styles, complete with Hair and Beard elements. The Hair Component and Beard Component Systems contain basic structural elements that you can combine to create unique 2D characters. Use the CrazyTalk Animator Composer to generate different styles for hair, beard, and mustaches that move and sway with physics!

Regular Members: If you want this pack (+The Gift) at a very low Price, order it now. Just 16$




NOTE:FREE FOR PREMIUM AND PLATINUM MEMBERS
WE HAVE ALSO THIS SUPERBE GIFT FOR PREMIUM AND PLATINUM MEMBERS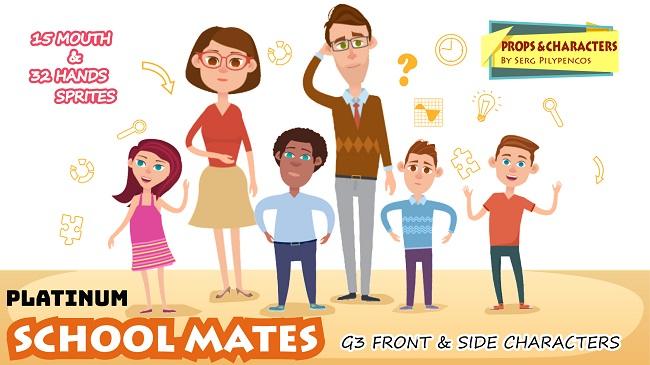 WARNING! ONLY REGISTERED USERS ALLOWED TO VIEW THIS BLOCK!
To copyright holders: The current post does not contain any materials that violate your rights the materials that are available for download include only training video, tutorials and examples!
Disclaimer : All Materials are for personal use, training purposes & not for Commercial.
..