Home Life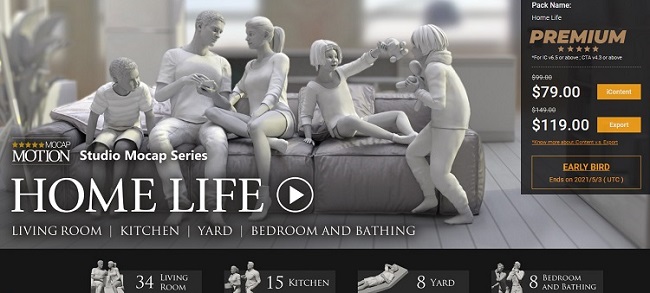 DESCRIPTION:
The Home Life pack is suitable for family life animations consisting of several types of realistic and natural movements based around the house like; chatting on the sofa, cooking, playing games, taking a shower, and human interactions between children and parents. All motions are designed for different scenes such as living room, kitchen, yard, bedroom and bathroom.

FREE FOR PREMIUM MEMBERS

We always appreciate all donations from our dear members.
Your comments encourage us.
WARNING! ONLY REGISTERED USERS ALLOWED TO VIEW THIS BLOCK!
To copyright holders: The current post does not contain any materials that violate your rights the materials that are available for download include only training video, tutorials and examples!
Disclaimer : All Materials are for personal use, training purposes & not for Commercial.