Adam and Eve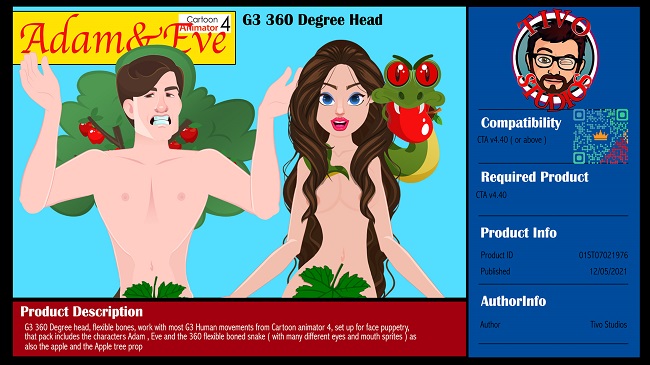 DESCRIPTION:
This is the Adam and Eve pack that comes with everything you need to start to create stories based on those character, all 3 G3 characters are 360 degree head and ready for puppetry , Eve comes with extra hand sprites holding a apple ( both sides ) as showed on the Youtube video , this pack also comes with the Eden Apple tree and an apple

FREE FOR PREMIUM MEMBERS


We always appreciate all donations from our dear members.
Your comments encourage us.
WARNING! ONLY REGISTERED USERS ALLOWED TO VIEW THIS BLOCK!
To copyright holders: The current post does not contain any materials that violate your rights the materials that are available for download include only training video, tutorials and examples!
Disclaimer : All Materials are for personal use, training purposes & not for Commercial.