Python_Tools_For_Vehicle_Interactions - New Version IC8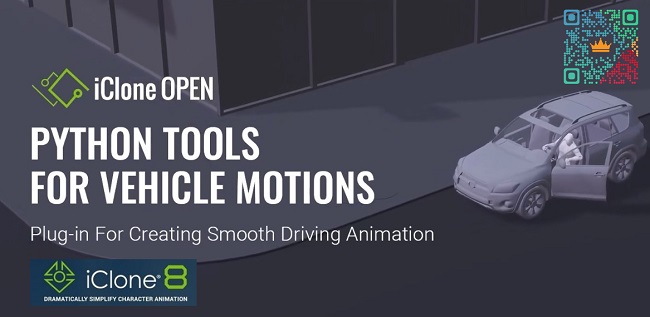 DESCRIPTION (NEW VERSION FOR IC8) :
*This python tool is only use for iClone users (iClone 7.93 and above), and it's only compatible with Motions for Vehicle Interactions and Vehicle Interactions for Action Movie. >> Download and install the python tool from the Smart Gallery after purchsing either motion packs. The Python plug-in for vehicle interactions is a tool for use in car animations that can solve issues: Motions with incorrect positions between character and vehicle. Editing seamless connections between motions. Easy to customize your own vehicle. There are 5 types of car dummies that can be used for customized vehicles. You can use car models from the Modern Cars Combo ,and Doomsday Vehicles Combo to easily attach a car dummy to the cars. You can also apply on customized cars by revising the item name, in accordance the name rule.

FREE FOR DIAMOND MEMBERS

You can use this E-mail to contact us.

We always appreciate all donations from our dear members.
Your comments encourage us.
WARNING! ONLY REGISTERED USERS ALLOWED TO VIEW THIS BLOCK!
To copyright holders: The current post does not contain any materials that violate your rights the materials that are available for download include only training video, tutorials and examples!
Disclaimer : All Materials are for personal use, training purposes & not for Commercial.