Lens Flare 200+ (CC4 & IC8)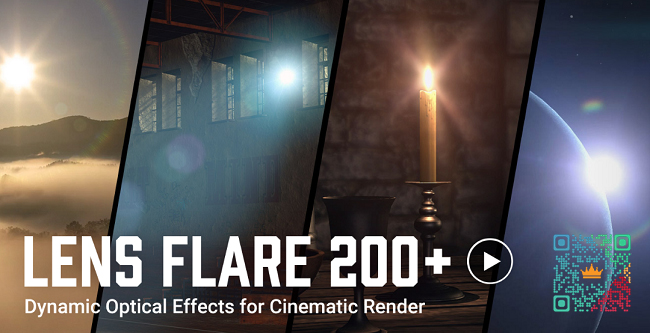 DESCRIPTION:
Lens Flare 200+ provides 73 x effects and 221 x elements for users to create cinematic camera effects. There are various options for users to either directly use the assembled effects in 4 categories, or customize them by adjusting size, color, and brightness; or importing custom images. This pack can be used in both iClone and Character Creator, through the Smart Content Manager that allows you to install any pack once, for both programs. Pack includes: 73 Effects (14 Outdoor, 11 Indoor, 22 Dramatic, 25 Special) 221 Elements (68 Light Source, 71 Reflection, 78 Decoration, 4 Dust)

FREE FOR PREMIUM MEMBERS


We always appreciate all donations from our dear members.
Your comments encourage us.
WARNING! ONLY REGISTERED USERS ALLOWED TO VIEW THIS BLOCK!
To copyright holders: The current post does not contain any materials that violate your rights the materials that are available for download include only training video, tutorials and examples!
Disclaimer : All Materials are for personal use, training purposes & not for Commercial.