Adventurer Pack 1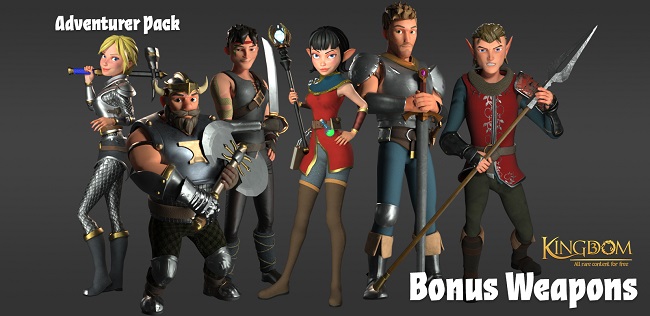 DESCRIPTION:
Adventurer Pack 1 This pack includes 6 unique fantasy characters. While I took the charaters in a Disney/Pixar meets D&D direction, these stylized characters are visually compatable with Reallusions Cartoon Character Designer packs, however utilize the CC3+ base mesh. The characters work well with the standard and the ExPlus facial expression system. I'm including the projects along with the avatars to give you the most flexability with the characters. Textures are 2048x2048.


If you want this pack at a very low Price, order it now. Just $ 24

NOTE:FREE FOR PREMIUM MEMBERS
We always appreciate all donations from our dear members.
WARNING! ONLY REGISTERED USERS ALLOWED TO VIEW THIS BLOCK!
To copyright holders: The current post does not contain any materials that violate your rights the materials that are available for download include only training video, tutorials and examples!
Disclaimer : All Materials are for personal use, training purposes & not for Commercial.
..