AXA Music Stage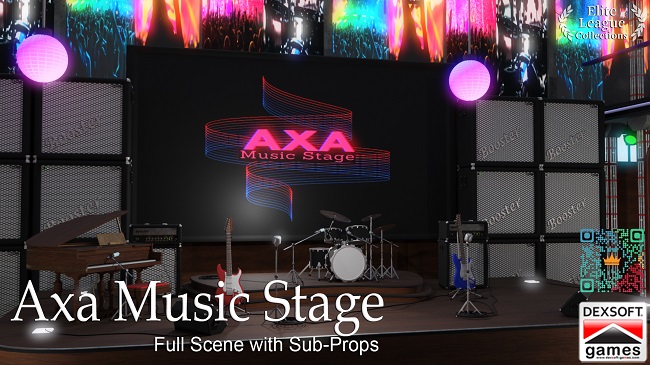 DESCRIPTION:
The AXA Music Stage is a complete interior scene as shown in the Promos. Promos are rendered in iClone 7. Video is from Unity. You get the complete scene set up ready to start animating. Ceiling, walls, furniture, etc. are set up as sub-props. Some sub-props are merged for ease of moving., Instruments are all subprops.

We always appreciate all donations from our dear members.The number of free packs depends on your donations, your feedback and also clicks on ads.
Your comments encourage us.
How to CORRECTLY download files from Linkvertise! (Free Content)
WARNING! ONLY REGISTERED USERS ALLOWED TO VIEW THIS BLOCK!
To copyright holders: The current post does not contain any materials that violate your rights the materials that are available for download include only training video, tutorials and examples!
Disclaimer : All Materials are for personal use, training purposes & not for Commercial.