Multipurpose Helicopter_Combo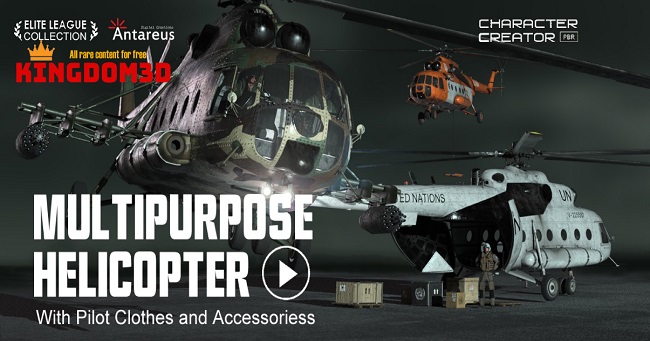 This interactive multipurpose helicopter pack includes three versions of the popular Mi-8/17 Russian helicopter, as well as three versions of pilot clothing and accessories.
16 x Props (IC7 Props), 9 x Materials (IC7 Material Plus), 8 x CC3 Cloths, 18 x CC3 Accessories

WARNING! ONLY REGISTERED USERS ALLOWED TO VIEW THIS BLOCK!
To copyright holders: The current post does not contain any materials that violate your rights the materials that are available for download include only training video, tutorials and examples!
Disclaimer : All Materials are for personal use, training purposes & not for Commercial.