Sitting chit chat pack female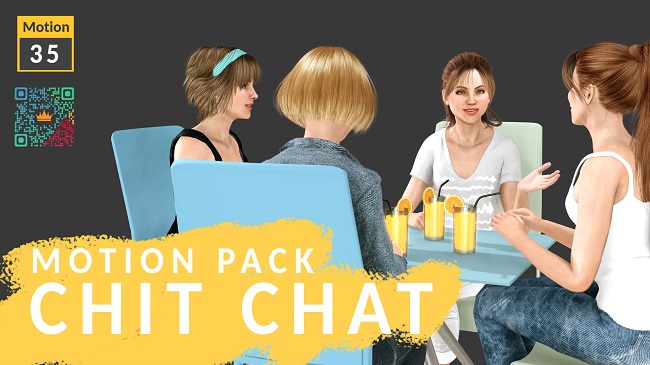 DESCRIPTION:
In this motion pack, there are 35 motions. Which include facing forward, left, right. Each of them have idle, talk, listen and transition motions. By useing this motion pack, you can build a relaxing chatting situation. -Facing forward idle x1 talk x6 listen x4 transition x2 -Facing left idle x1 talk x4 listen x4 transition x2 -Facing right idle x1 talk x4 listen x4 transition x2

FREE FOR PREMIUM MEMBERS SOON .

We always appreciate all donations from our dear members.
Your comments encourage us.[email protected]
WARNING! ONLY REGISTERED USERS ALLOWED TO VIEW THIS BLOCK!
To copyright holders: The current post does not contain any materials that violate your rights the materials that are available for download include only training video, tutorials and examples!
Disclaimer : All Materials are for personal use, training purposes & not for Commercial.