HairForLife Serie02 Bundle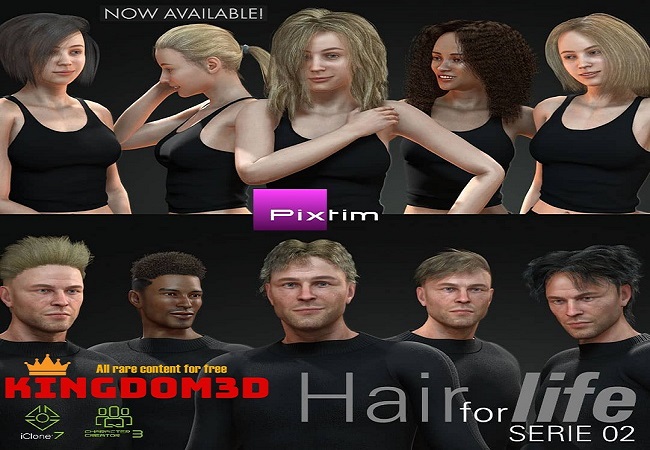 Description:

HairForLife_Serie02_WOMEN_PACK

HairForLife Series 02 uses the latest Reallusion shaders for more realism (Digital Human Hair).

High resolution textures are multiplied on each strand, increasing the quality of the resolution for close-ups.

To personalize these models, you can use the usual tools of Reallusion to adpater colors and brilances.
In addition, with a technique of manufacture with strands of hair independent of each other, you will be able to edit the model in Character Creator 3 and move, turn, resize each strand in Element mode.
For physical dynamics, a simple vertical gradient will allow you to easily manage all locks of hair, with the strength and flexibility you want.

All HairForLife Series 02 models are designed on the same principle of separate locks of hair with identical UV unfolding. This makes it possible to have a standard texture format comprising two strands of hair with different densities.
Soon available, libraries of textures of locks of hair adapted which will give you even more possibility of customization for each model HairForLife Serie 02!

Pack includes:(10) Hair
WARNING! ONLY REGISTERED USERS ALLOWED TO VIEW THIS BLOCK!
To copyright holders: The current post does not contain any materials that violate your rights the materials that are available for download include only training video, tutorials and examples!
Disclaimer : All Materials are for personal use, training purposes & not for Commercial.